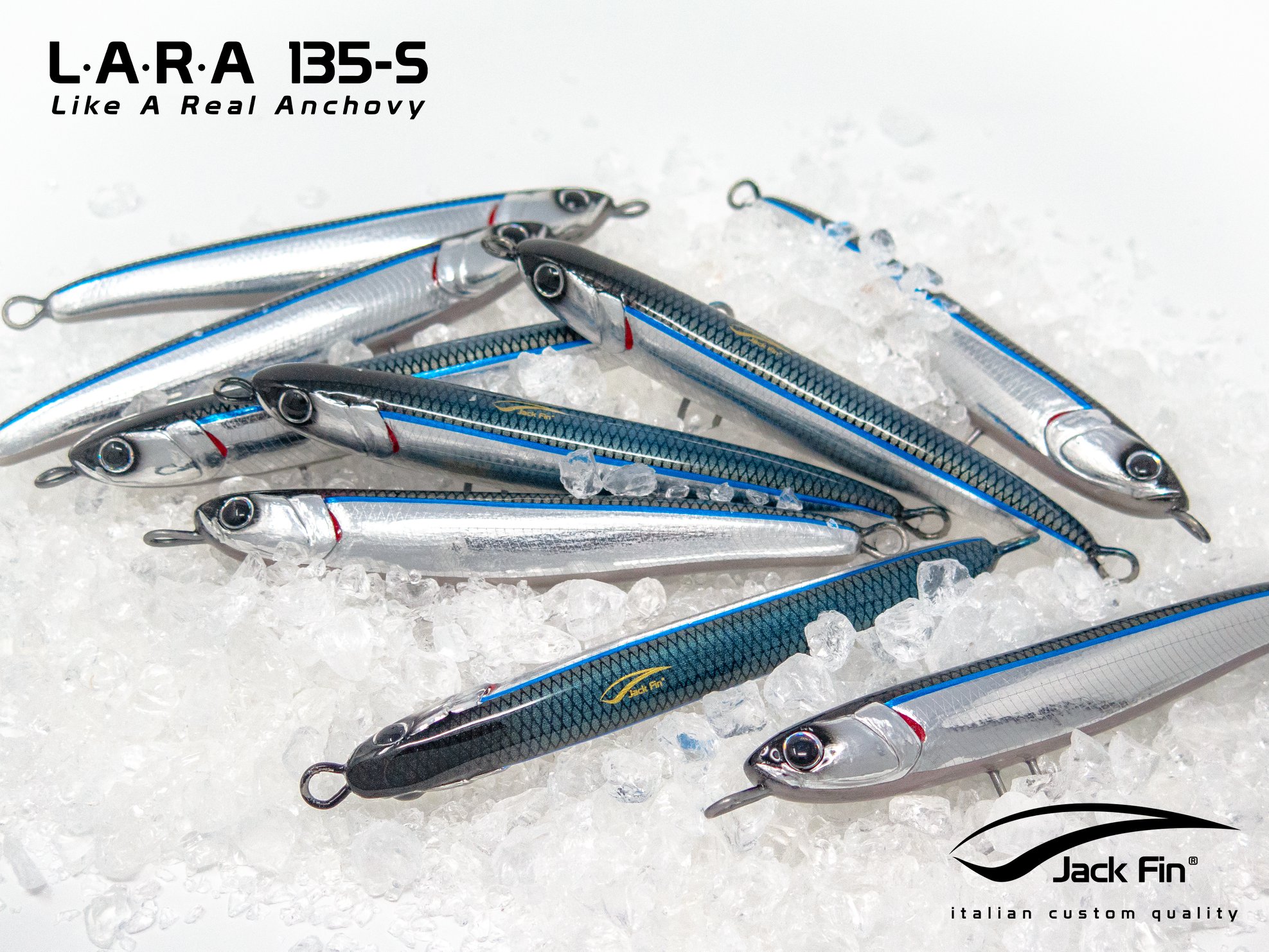 [ITA]
L.A.R.A.
è una
stickbait
sinking che va ad imitare uno dei
pesci foraggio
preferiti dai tunnidi: l'acciuga.
Pertanto la silhouette e il nuoto stretto e scattoso di quest'esca, riproducono
fedelmente
l'estetica e il nuoto di questo tipo di "
bait-fish
".
L.A.R.A. e' particolarmente efficace quando i predatori sono apatici e concentrano la loro attività su foraggio di piccole dimensioni.
Con il suo peso e il suo bilanciamento è in grado di essere usata con attrezzature pesanti, tipiche per la pesca del Tonno Rosso.
Essendo studiata per questo tipo di predatori ha un'armatura passante in acciaio da 1,6 mm e la colorazione è protetta da numerosi stati di vernice epossidica extra-resistente.
Lunghezza: 135mm
Peso: 53gr
Azione: sinking
_______________
[ENG]
L.A.R.A
is a sinking
stickbait
that imitates one of the most
common fish
preyed by tuna: the anchovy.
Therefore its shape and the tight and jerky action of this lure,
extremely
reproduce the aesthetics and the swimming of this
bait-fish
.
L.A.R.A. is particularly
effective
when predators are apathetic and concentrate their activity on
small fishes
. With its weight and its
balance
can be used with heavy tackles set up, such as
Tuna
gears.
It is studied and designed for heavy fishing, it has 1.6 mm
stainless steel wire
and the colors are protected by several layers of extra-strong glossy finish.
Length: 135mm
Weight: 53gr
Action: sinking
L.A.R.A. from the rocks? Why not! Check out this post of @capuccinifishing – "As soon as I got a L.A.R.A. in my hands I saw potential for a new shore jigging weapon. 53gr concentrated in 13cm made it a perfect jig-minnow. I started using it with success in the most difficult conditions for a lure to swim in… the ocean swells. Immediately I got attention from many carangidae specie.
In the future I'm going to post more info about its use from shore and more specifically in Mediterranean waters
stay tuned".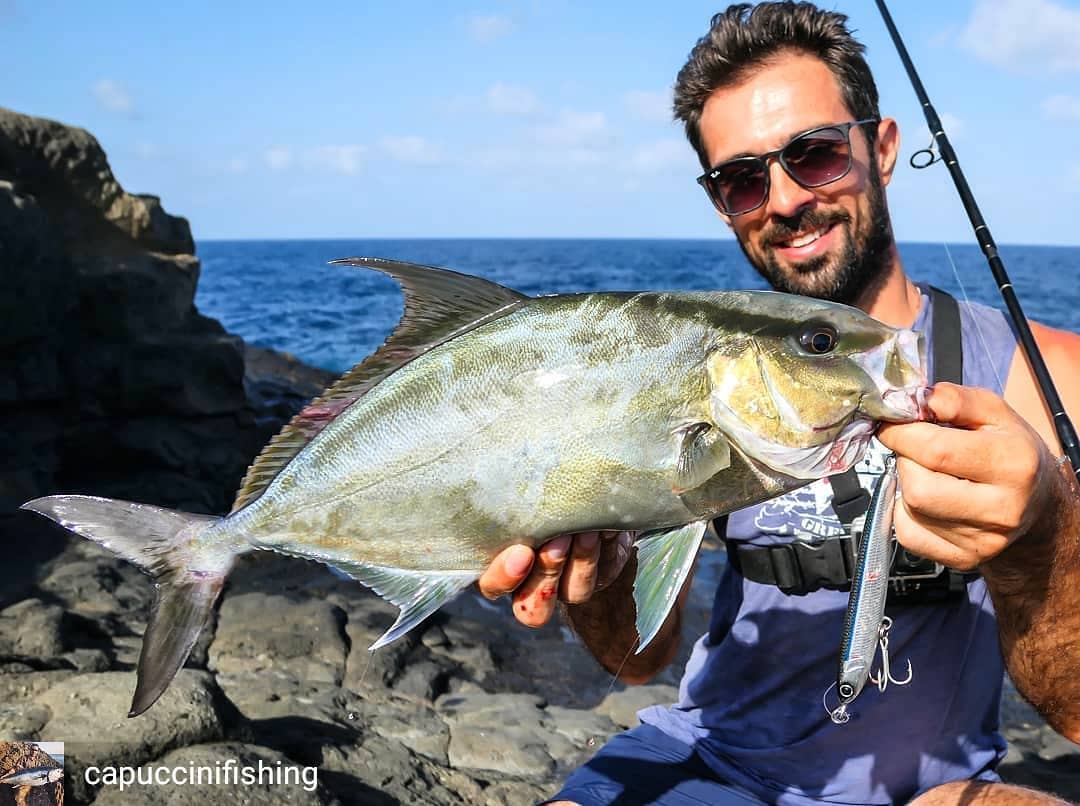 Let's start with the first trophies of the new L.A.R.A. ! @simone.boesso with a huge false albacore.
Our L.A.R.A. is officially on the market, so it's time to remember some great moments with this incredible lure!
It's simply a false albacore magnet!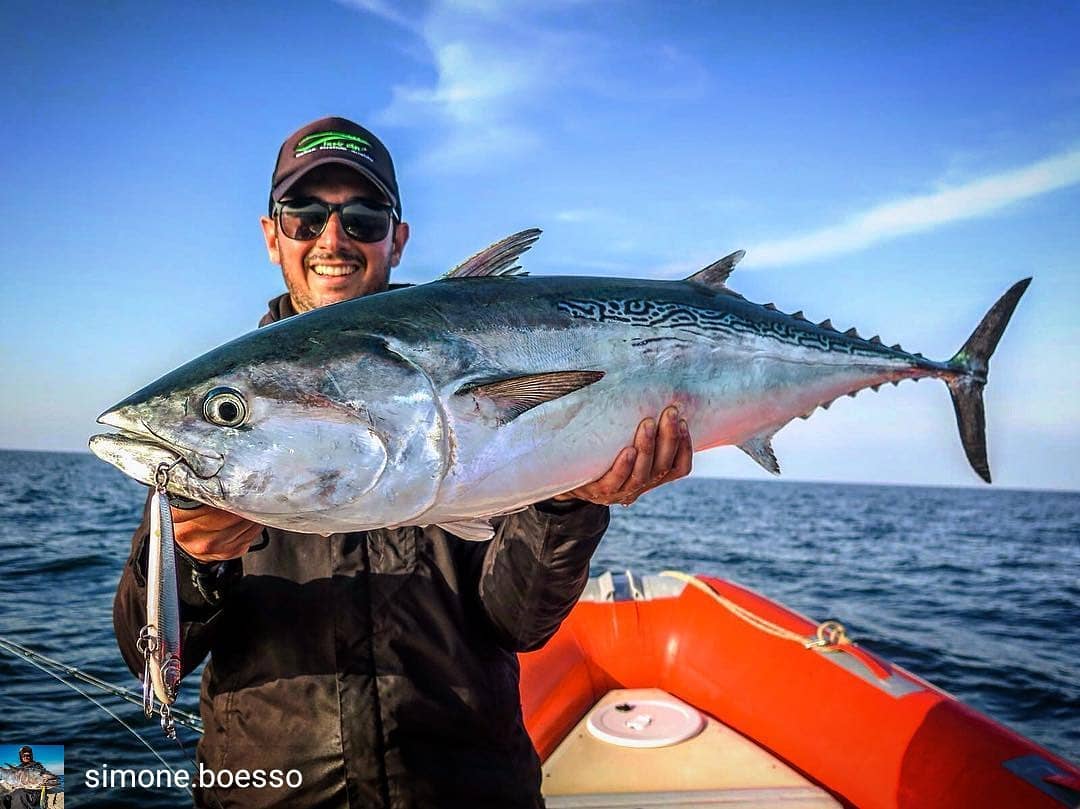 Filming the new L.A.R.A. presentation video
Reposted from @lorenzo_rocchigiani - filming a story, the story of L.A.R.A. – "Like A Real Anchovy"
Get ready, this week we will release the new jackfin_official lure, we have a cool promo video to show you.
Behind the scenes of the filming stage with our team at work and Videoauge.
I hooked up this bad boy with a fast retrieve… really a bomb!!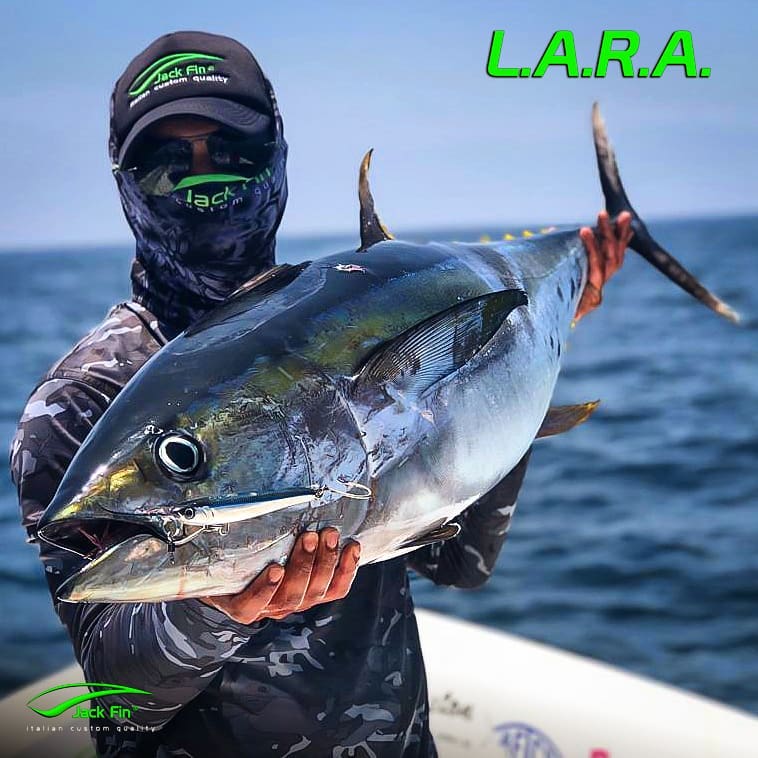 L.A.R.A. Official Page
Jack Fin Official Website
Jack Fin Official Facebook page